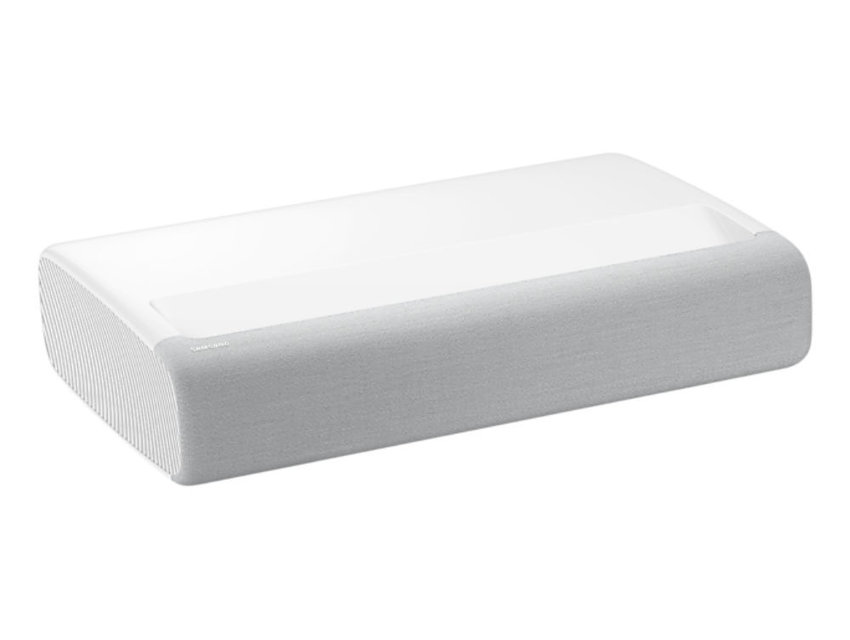 4K Ultra short range laser beamer with triple laser technology and acoustic beam.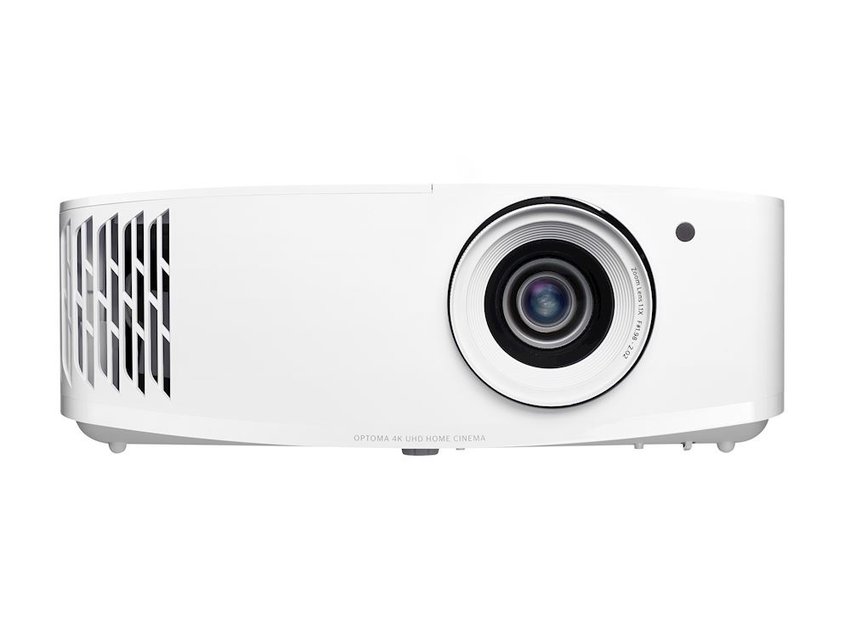 4K UHD projector with 4000 ANSI lumens for home theater and gaming.
* Incl. tax Excl. Shipping costs
Full HD and 4K projectors
Are you looking for a high-quality projector to create a home theater? Or do you want a perfect projector for the best support during a presentation? Then you are in the right place! Projectorexpert has both UHD 4K projectors and Full HD projectors in its range. These projectors are currently extremely popular, but what qualities do they have? For example, what exactly is the difference between Full HD and 4K? Read on, because we will tell you here.
Full HD projector
A Full HD projector creates a sharp image and has a resolution of 1920 x 1080 pixels. For movie lovers, we recommend purchasing at least a Full HD projector. In addition, the HD projector is also very suitable for gaming and is the perfect solution for any presentation. Are you about to buy a Full HD projector? Then pay attention to the light output. This can be very different for each model. For example, do you mainly play the image in dark rooms? Then choose a projector with a low light output. When using the projector in bright spaces, we strongly recommend choosing a Full HD projector with a high light output. 
Purchase 4K projector
Are you more likely to be looking for a high quality projector that is comparable to an IMAX cinema? Then consider a 4K projector! A 4K UHD projector is 4 times sharper than a Full HD projector. As a result all details are perfectly visible. Furthermore, a 4K projector has a resolution of 3480 x 2160 pixels. This adds up to more than 8 million pixels. In contrast, a Full HD projector only has a total of about 2 million pixels. To actually view 4K images, it is admittedly necessary to combine the projector with a playback source that supports this resolution. Think, for example, of a 4K Blu-ray player. 
There is also a difference between 4K UHD projectors and projectors with pixel shift. The first variant delivers 4K images, while the pixel shift simulates the image quality. A built-in 4K chip ensures that the pixels move back and forth so that it looks like you see more pixels. In reality, the image is not as sharp as that of a 4K projector. On the other hand, a projector with pixel shift is a lot more affordable than a 4K projector. 
Choose the light source type
A projector uses a light source to project image. We have three types available: lamp, laser or LED light. A projector with a lamp as the light source is a cheaper option, while an LED light is again much lower in consumption cost. A laser projector is a fairly new technology. A projector with a laser as the light source has the longest lifetime. Because there is never a need to replace a lamp, the laser projector is also maintenance free. However, it does require an investment. A popular 4K laser projector from our range is the Optoma UHZ65UST Ultra Short Throw Home Cinema. Thanks to the laser technology, accurate and true-to-life colors are created. This makes for the ultimate viewing experience. Did you know that a 4K UHD projector is also very suitable for churches?
Buy Full HD or 4K projector at Projectorexpert 
A Full HD or 4K projector can be purchased easily and quickly at Projectorexpert. With us you can choose from the best A brands, such as Optoma, Canon or Epson. You also benefit from our expert advice and wide range of products. Of course, you pay for your order in a secure payment environment. Then it will not take long before you can expect the projector at home! For questions or personal advice, please contact our customer service.